Limited Clients Means Special Attention

BestArkansasLawyers.com is a well respected law firm that represents victims of medical malpractice, motor vehicle collisions, bad products, and other catastrophic injuries.
We are an aggressive law firm. Our trial lawyers have firmly established themselves with insurance companies and defense firms. We know and understand their gimmicks and tricks. They know we will go to trial.

Our lawyers take our job as counselors and advocates seriously. Our clients are our passion, and we will not back down until they receive the compensation they deserve.
At BestArkansasLawyers.com, we work with a limited number of clients and cases. This allows us to provide high quality, personalized service to our clients and devote special attention to each case.

Our record of verdicts and settlements speaks for itself.
Do You Have A Case?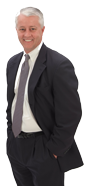 There are many factors affecting the successful conclusion of an injury or negligence case. This website provides a number of tools to help determine if you have a case.
We offer free consultation and free case analysis. We have made it easy for you to tell your story. Call us toll-free at 1-844-88-LAW4U. If you're not ready to talk, click on our contact form or send an email to me personally. Click to email
If you are serious about your case, let us know if we can help. We'll let you know if you have a case.
Click below for some things to know when selecting an attorney.